One of Hawaii's Oldest Web Design Companies
Mobile Friendly Website Development
At Hawaii Web Design Studio we have been providing great customer service along with our web design services since 1996. Remember Netscape?! Times have changed. Now your computer sits in your pocket... With a mobile friendly design so does your website.
Our primary focus is great communication with our clients. You can expect phone calls to be answered from your Hawaii based web designer, e-mails to be replied to, and deadlines to be kept. What's the point of working with someone when you cannot get in touch with them when you need to?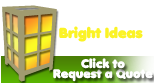 Whether you are a Honolulu start up business needing to develop a new website or an established business ready to redesign your current website to be mobile friendly, we can help. We will not only provide you with great looking web design for your Hawaii business but we will provide web design with proven Search Engine Optimization methods. What is that you might ask?